Take part in the workshop
"

The use of HPC for OpenFoam simulations

"
We invite participants to take part in the international workshop "Use of HPC for OpenFoam simulations" that will be held at the Jurmala SPA Hotel (Jomas Street 47/49, Jurmala) on December 1-2.
In order to take part, please register first: https://ej.uz/openFoamWorkshop.
Limited number of places are available.
Work Programme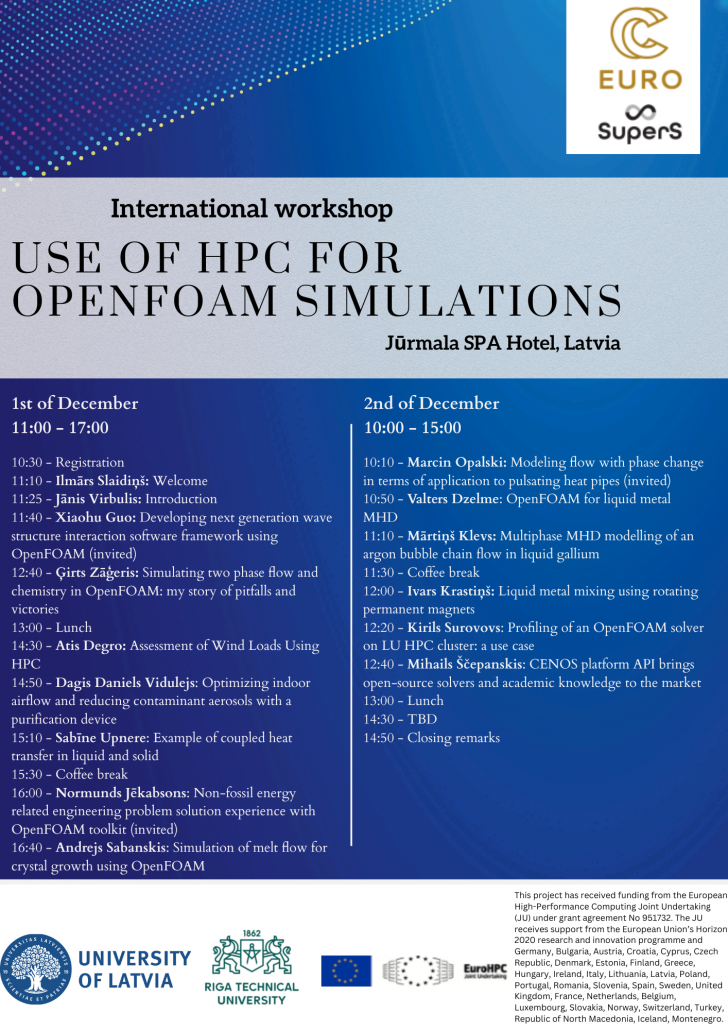 Until November 25, we you can still apply for a 15 min presentation on one of the following topics:
OpenFoam applications for solving specific problems;
modification and development of software;
the use of OpenFoam on HPC clusters.
In order to apply, please add your contact details here: https://ej.uz/openFoamWorkshop.
The workshop is organized by the HPC Competence Centre in Latvia "SuperS" within the framework of the EuroCC project.
More information about the project: https://eurocc-latvia.lv/?lang=en.